Managing expenses, whether you're on a fixed income or not, it always important. Lifestyle creep is one of the most detrimental ways to blow up a retirement plan.
One way to easily rack up fixed expenses, which are essentially locked in because they are never (rarely) thought of, are subscription fees.
My home is not immune: Netflix, Disney+, Hulu, AppleTV, my favorite Cometeer coffee,  Pandora (because we hate hearing commercials in music, cable TV (it's still the only way to watch and record football and baseball), a great pain management subscription we subscribe to, and more.
And those prices go up over time.
"The best way to manage this subscription dilemma is to make sure you are using what you pay for, negotiate lower rates and replace some memberships with freebies."

By Nicole Nguyen
April 24, 2023
Last week, I got an email from the fitness-tracking app Strava: "News about your subscription price." It wasn't good news. My annual fee is going from $59 to $80.
I'm considering switching to the free version, which offers less performance analysis.
---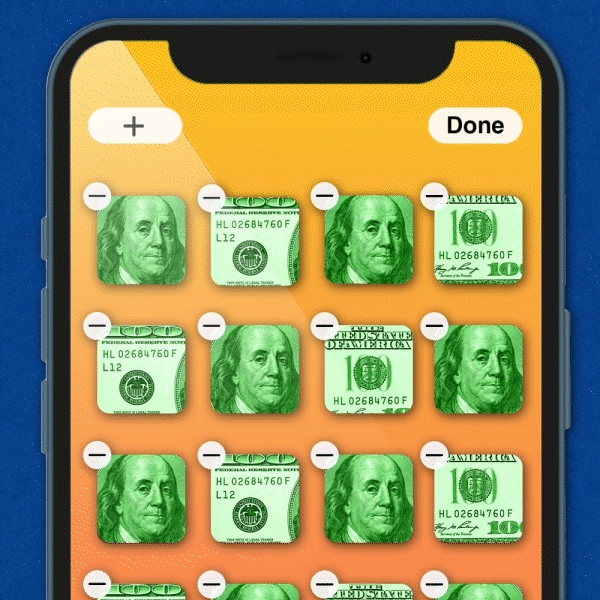 ---
Those of us with digital subscriptions have been getting a lot of emails like this lately. In March, YouTube TV raised prices again, this time from $64.99 to $72.99 a month. Before that, HBO Max—soon to be just Max—upped its monthly fee by a dollar.
For a while, we were OK with the creeping price tags. Now, it's clear we are not. People are canceling subscriptions faster than they're signing up, as it becomes clear that a few bucks saved a month can mean thousands a year. 
But this isn't a zero-sum game. The options aren't to stay subscribed or cancel. The best way to manage this subscription dilemma is to make sure you are using what you pay for, negotiate lower rates and replace some memberships with freebies.
Identify your recurring costs
Schedule a regular subscription audit and cancel unused services. This includes aspirational subscriptions you keep handy hoping you'll use them, such as language-learning and fitness apps, said Robbie Kellman Baxter, a subscription-pricing consultant for companies such as Microsoft Corp. and Netflix Inc. "A lot of businesses count on optimism," she said.
If combing through credit-card statements seems cumbersome, the Rocket Money app can identify recurring costs by looking into your financial accounts, which you have to be comfortable with sharing. (You log into your financial institutions through a third-party integration called Plaid, which says it doesn't access or store login credentials.) Rocket Money can notify you when there are price hikes and direct you to the cancellation page for many services.
Mint's app has a subscription tracker, too. It wasn't as good as Rocket Money at finding all of my subscriptions, but you can add them manually. (Mint also uses Plaid.)
Some banks and credit-card companies have built-in tools. For example, the Chase app's Stored Cards section shows repeating charges at businesses where your payment details are saved. Capital One's Eno assistant can tip you off to ending free trials and increases in recurring charges.
Haggle and downgrade
The most negotiable bills are for cellular service, cable internet, home security and satellite radio, said Yahya Mokhtarzada, co-founder of Rocket Money. The company provides a bill-negotiation service and pockets a percentage of your first year of savings.
Satellite-radio plans can almost always be lowered, though customers tend to save more on cellphone bills, he said. Ask if there's a new plan available with more perks or a lower price. Threatening to cancel can also get you a better rate because, as Mr. Mokhtarzada explained, it costs a lot for these businesses to get new customers.
For digital subscriptions, see if you can choose a lower tier. For example, if you're paying for two terabytes of Google cloud storage, but are using only 20 gigabytes, go down to the 100-gigabyte plan. Don't mind ads? Many streaming services, such as Netflix, now offer cheaper, ad-supported plans.
Find the cancel button
Sign-ups through Apple or Google's app stores might not be as obvious on bank statements. These show up as "Apple.com/bill" or "GOOGLE*App name."
To find your Apple app subscriptions on an iPhone or iPad, go to Settings and tap your name, then Subscriptions. For the Google Play store, go to the Google Play app and tap your profile icon, then Payments & subscriptions. (You can also go directly to this Apple support page or this Google Play help page.)
Hop between services based on the latest seasons of your favorite shows. When you unsubscribe, most services retain your viewing history and preferences for a certain period (10 months on Netflix)—so your recommendations will be right where you left them when you're ready for your next binge.
If you were charged for a service you've never used, try contacting customer service to see if the company will offer a refund, suggests Ms. Baxter. "If you say, 'You can look into my account, I haven't signed in for months,' most big companies will honor the request," she said.
Consider free alternatives
Look into your local library's cardholder benefits. You might be able to nix your Audible membership with free access to Libby, used by 90% of public libraries in North America. Another library partner, Hoopla, includes digital newspapers and magazines, while Kanopy hosts thousands of movies and TV shows.
Free streaming platforms such as Freevee, Tubi and the Roku Channel have a sizable selection of titles, but you'll need to be OK with commercial breaks. If you're a casual music listener, Spotify, YouTube Music and Pandora have free tiers with ads.
With software, instead of paying for a Microsoft 365 subscription, try LibreOffice or Google's Docs, Sheets and Slides web-based apps. GIMP is a free Photoshop alternative.
If you want to quit your fitness app, YouTube offers virtually any workout. You'll need to spend time hunting for channels and you might have to sit through an ad. (Yoga With Adriene and Fitness Blender are favorites of mine.) Nike Inc.'s free Training Club and Run Club apps offer great workouts.
Don't double pay—share instead
You don't have to live under the same roof to share some family plans. Amazon Prime includes two separate adult accounts, while Apple and Google services can be split between six people.
The hassle is getting everyone to pay their share. You can create a group in Splitwise and set up a recurring bill. Group members can settle up with a PayPal or Venmo payment directly through the app. If people forget, tap the Remind button next to their names to give them a little nudge.
Write to Nicole Nguyen at nicole.nguyen@wsj.com

This article is licensed by Dow Jones & Company, Inc. and The Wall Street Journal to AdvisorStream.